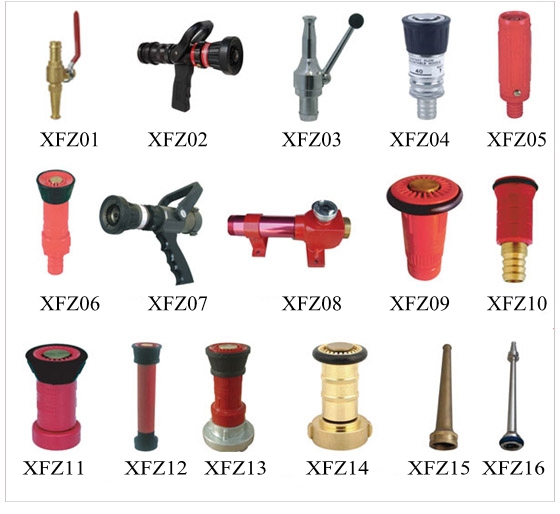 Fire fighting nozzles is a device for generating and directing a stream of water, foam, powder, or other fire-extinguishing substance. Fire hose nozzles can generate narrow or dispersed streams, and they make it possible to stop the flow without shutting off the supply.
Features:
Strong light weight aluminum construction.

Constant selectable flow rate.

Tight stream and 130° wide defense fog pattern.

Comply with NFPA 19694 Standard.

Connection size available:1.5", 2", 2.5",3", 4"

Connection type available: StorzNH, British or Japanese instantaneous.