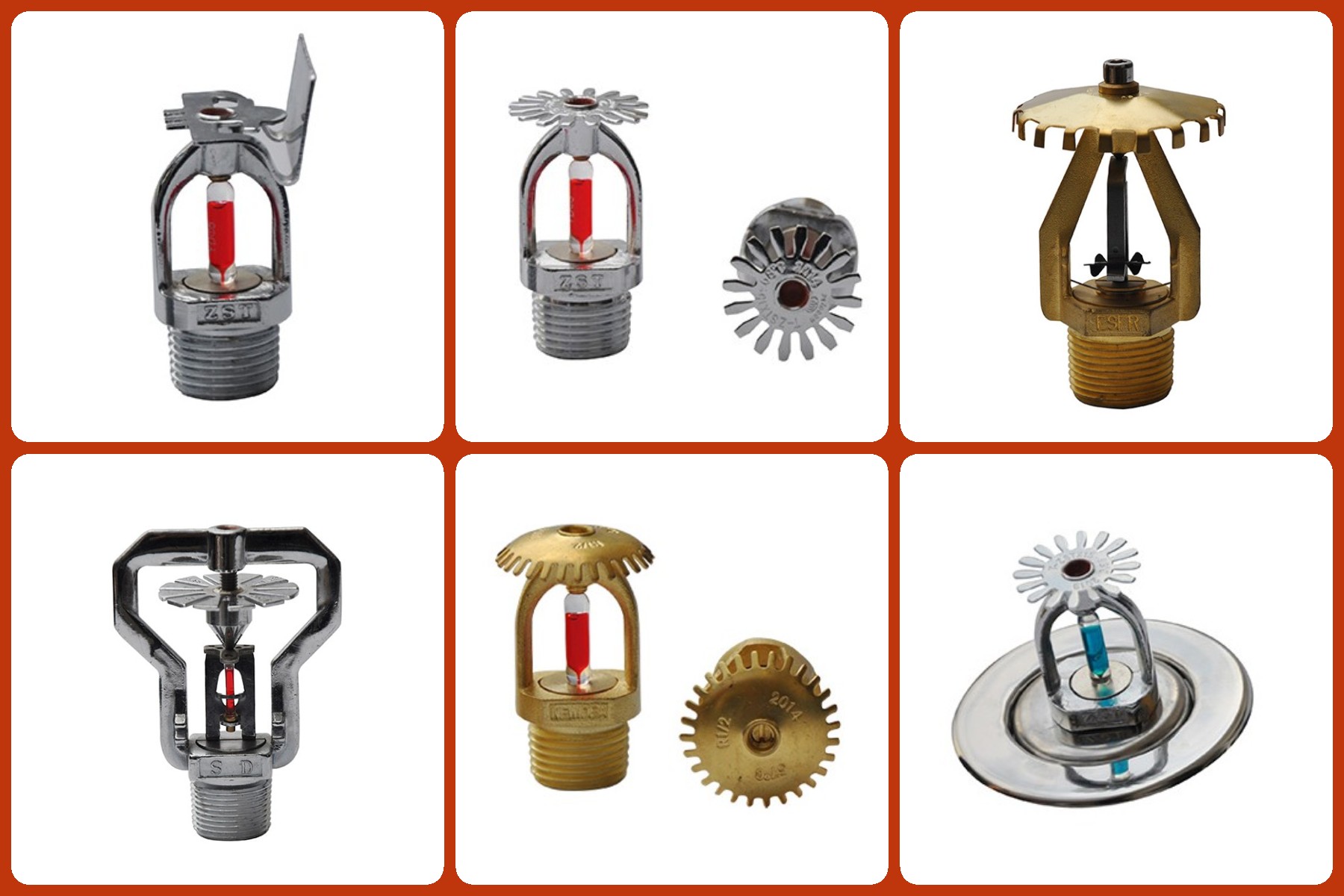 ZST Series Standard Response Sprinkler
Executive Standard: GB5315.1-2003
T-ZSTBS15-68℃
1.Product Introduction:
Acting as the key component in the automatic water spraying and fire extinguishing system, the glass-ball sprinkler is used for detecting fire hazard and inhibiting or putting outfire through spraying water automatically. It is widely applied to protect hotel, commercial building, storehouse, garage, office building, hospital, theater, clothing factory, manufacturing shop and other places of light and medium danger levels, and it could also be used for protecting the constructions of serious danger level.
2.Structural Features :
The ZSTBS horizontal sprinkler of side wall-type produced by our company is constituted by copper alloy frame, temperature sensing glass ball, sealing component and so on. It is compact in structure and beautiful in appearance.
Adopting the cooper bar after repeated forging and press, the sprinkler frame is high in strength and strong in corrosion resistance, and meanwhile its surface is polished and chromed.

The sprinkler shall be installed horizontally (the deflector plane shall face towards building flat top) and closed to wall, and it could be installed together with the decoration ring.

It is featured by quick sprinkler discharge rate, remote spraying distanceand large protection area.
3.Specifications:
The sphere diameter of the glass ball on temperature-sensing device is 5mm. The response time index for the device is (RTI) =50-80 (m.s).
Model

Connect Thread

Nominal Diameter(mm)

Exploded Temperature(℃) Ambient Temperature(℃)

Flow Coefficient




Working Pressure(MPa)




Pendent

1/2″

15

57

(4-27)

68

(4-38)

79

(4-49)

93

(4-63)

141

(4-111)

K=80

0.2-1.2

3/4″

20

K=115

Upright

1/2″

15

K=80

0.2-1.2

3/4″

20

K=115

Sidewall

1/2″

15

K=80

0.2-1.2

3/4″

20

K=115
Quality guarantee: 100% detection will be carried out on all goods before leaving factory and the seal test pressure is 3.2MPa.